Mevol Takes Center Stage at the World Vape Show Dubai: One of the Largest Industry Exhibitions
The World Vape Show, Dubai, one of the largest industry exhibitions, took place from June 23rd to 25th. The event attracted more than 240 E-Cigarette brands and exhibitors from around the world, who showcased their latest products and innovative technologies.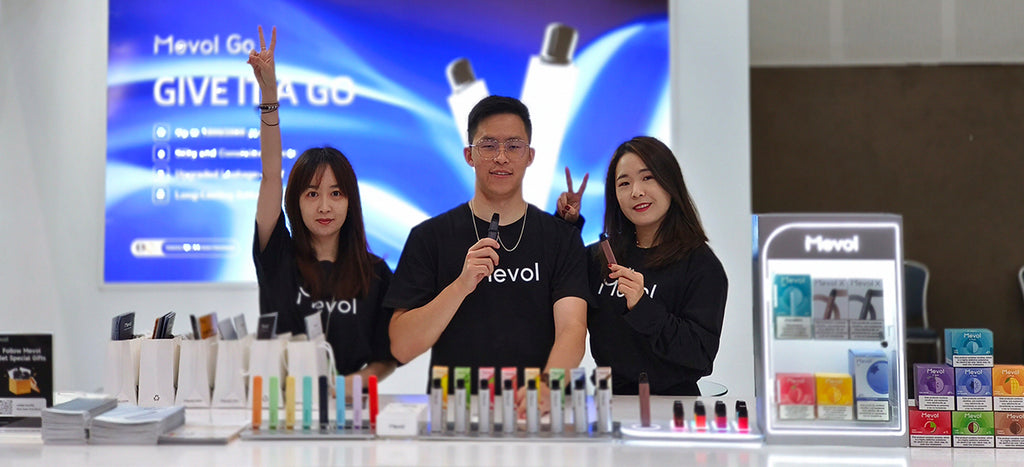 Mevol, a prominent electronic cigarette company,  participated in the expo and showcased our newest product lineup. Stealing the spotlight was Mevol Go, an impressive disposable vaping product.
Mevol Go comes in two capacities: 5.2mL and 8mL, offering a generous amount of puffs with up to 1800 and 2800 respectively. It features state-of-the-art FEELM Max ceramic coil technology, which ensures a stable release of vapor, delivering a delightful taste with a remarkable consistency rate. This technology enhances user satisfaction and provides a unique and innovative vaping experience.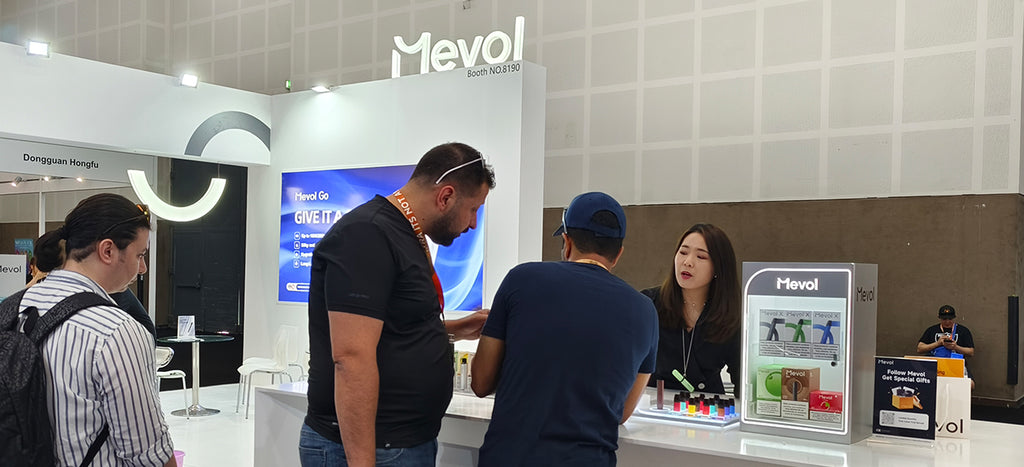 The Mevol Bar has emerged as the star of the show, captivating attendees with its exceptional features. With a capacity of up to 600 puffs, the Mevol Bar provides a satisfying vaping experience. It stands out from the crowd with its compact and portable design, making it convenient to carry wherever you go. Available in eight distinct classic options and adorned with a vibrant rainbow-color design, the Mevol Bar is truly a standout product at the expo.
Mevol X, a highly sought-after Closed-Pod System E-Cigarette, also captured considerable attention. With its ultra-slim 8mm profile, Mevol X features the world's thinnest ceramic coil, FEELM Air, delivering an exceptionally smooth vaping experience.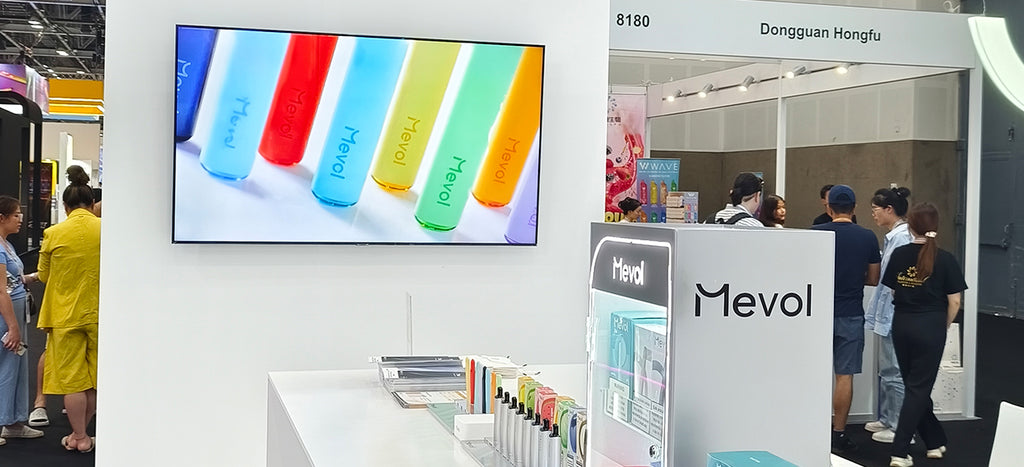 At the World Vape Show Dubai, attendees praised and inspired Mevol, reinforcing our commitment to spearheading a healthier world where adult smokers can transition to safer alternatives from our product lineup. We remain steadfast in meeting consumer needs and upholding rigorous quality control measures. 
The expo has been a resounding success, providing us with the opportunity to showcase our latest products and foster valuable relationships in this expanding market.